SERVE BEFORE
CHILLING
Crack open calm. Introducing Limitless® Relax
sparkling water with L-Theanine.
Find Now
200MG OF L-THEANINE
TO SUPPORT
RELAXATION
L-Thea-what now? Relax. It's an amino acid that helps
support relaxation. That's science you can sip.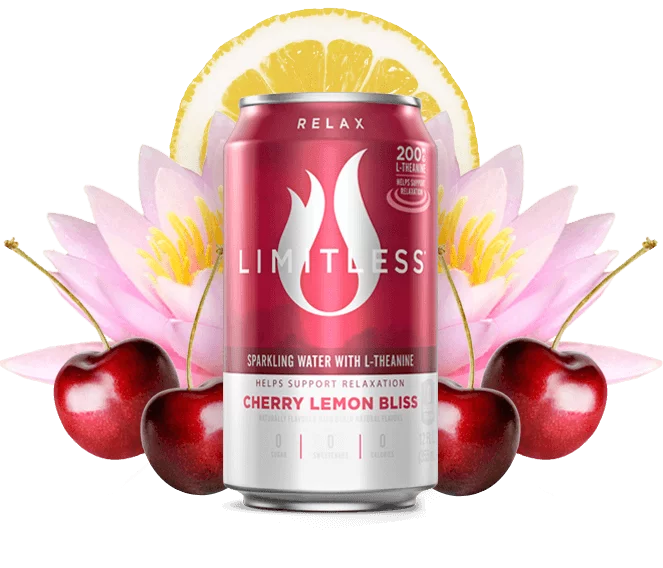 TWO calming FLAVORS
SOAK IT ALL IN
WITH CHERRY
LEMON BLISS
So relaxing, you might as well drink it in
the tub. Candles and jazz flute optional,
but highly recommended.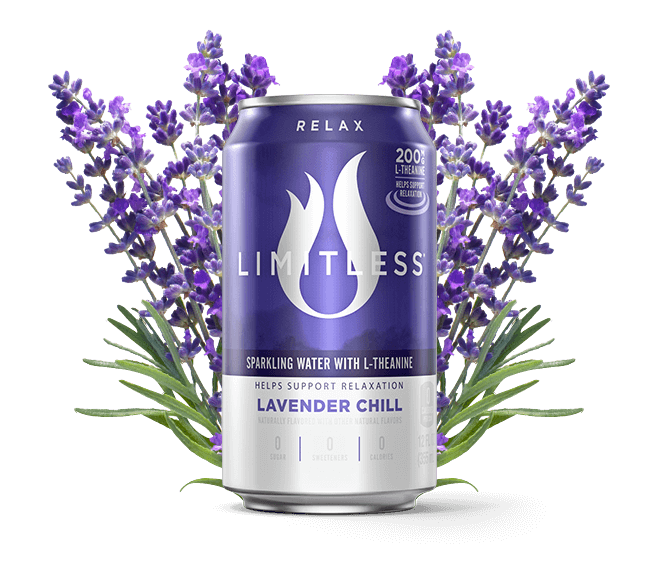 TWO calming FLAVORS
STAY LOOSE
WITH LAVENDER
CHILL
Life's better when you stop and smell the
lavender. Loosen up in no time with the lovely
lavender notes of this libation.
0
Sugar
0
Sweeteners
0
Calories