REV-UP YOUR
REFRESHMENT
Get fired up with something cool. Introducing
Limitless® Refresh sparkling water with caffeine.
Find Now
PUT SOME EDGE
IN YOUR BEVERAGE
35MG OF CAFFEINE
SOURCED FROM
COFFEE BEANS
All flash, no crash. Limitless® Refresh is lightly caffeinated with
coffee beans, a natural, plant-based source of energy.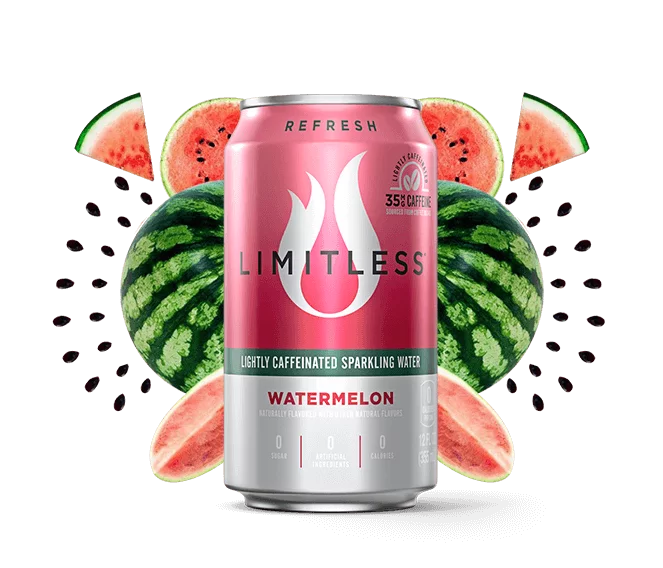 TWO FEISTY FLAVORSWAKE UP AND
SMELL THE
WATERMELON
Summer, sun, and the scent of watermelon. Is
there anything more invigorating? Drinking one
of these is. Minus the seeds.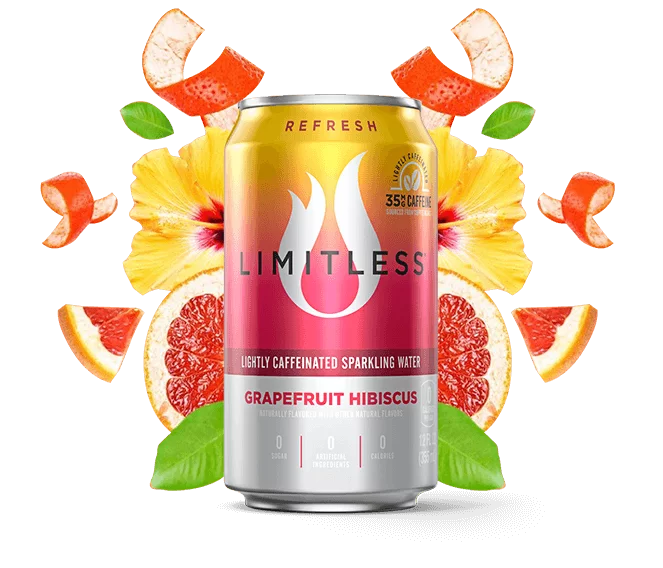 TWO FEISTY FLAVORSFIND YOUR MUSE
WITH GRAPEFRUIT
HIBISCUS
Grapefruit and Hibiscus. Whoever came up with
that pairing was inspired. Also, caffeinated.
This flavored sparkling water has a bit of both.
0
Sugar
0
Sweeteners
0
Calories